La Tentaclerie : Who are we?
Our history

The company was born from the passion of 2 collector friends wishing to perpetuate a heritage
We are Jacky (Dr Bias) and Philippe (SCI),
we have been met in 2008 and since,
we have been became inseparable.
The passion for toys, which drives us, is really high.
2015 - MASK Center Shop is borned.
2 friends with other similarities
Travels
Meetings 
Sharing
Built a business
Toys, more toys, always and forever...

2020 - La Tentaclerie is borned. 

The team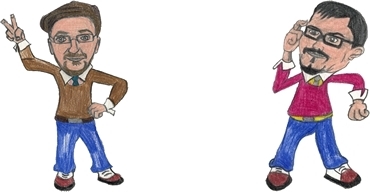 2 passionate souls at your service
Dr Bias et SCI :

Your hosts during your trip

Feel free to contact them.
What will you find on the site?

"Like our logo, the octopus has several branches (Tentacles), you will find, various products of the 80s and 90s (Games, toys, merchandising, clothes, vintage electronics, video games."

The offer is neither exhaustive nor frozen in time.

We also offer :
We buy your toys
We value your collection or toys
We search for you, your wishlist
A reliable after-sales service in case of problems
"but above all nostalgia and
our good mood"


Dr Bias & SCI